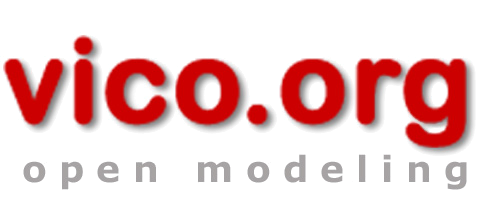 VICO open modelling is an engineering company based in Barcelona (Spain), acting worldwide since 1990. It provides training and coaching on standard information models (UML), health information standards (HL7 & IHE), integrated delivery platforms (OpenESB), agile methodologies (SCRUM), and standardized medical terminologies (UMLS). HL7 & IHE company member, VICO has a great skill and background on medical standard and integration. Its main strengths are:
E-Health interoperability project management: with service-oriented architecture, agile methodologies and open platforms based on a service bus (OpenESB).
Clinical practice process models design, based on HL7 standards, IHE profiles & frameworks, and open clinical reference information models based on HL7 RIM, OpenEHR & CIMI.
Development of deliverables on specifying requirements, business processes, use cases, and interoperability of health information systems through Enterprise Application Architecture.
Deployment of terminology services to achieve semantic interoperability aimed at improving the quality of life of patients, medical decision support and sustainability of the health care organizations.
Evangelisation on clinical document engineering platforms based on the HL7 Clinical Document Architecture (CDA) standard, and Vendor Neutral Archive (VNA).
http://vico.org/eng
http://vico.org/vico_BecomingInteroperable.pdf
http://vico.org/openESB/OpenESB_HealthcareOpp.pdf
http://vico.org/IHE_UD/IHE_concepts.pdf
Partner, founder of Clinical Document Engineering (CDE)
http://clinicaldocumentengineering.com/en
---